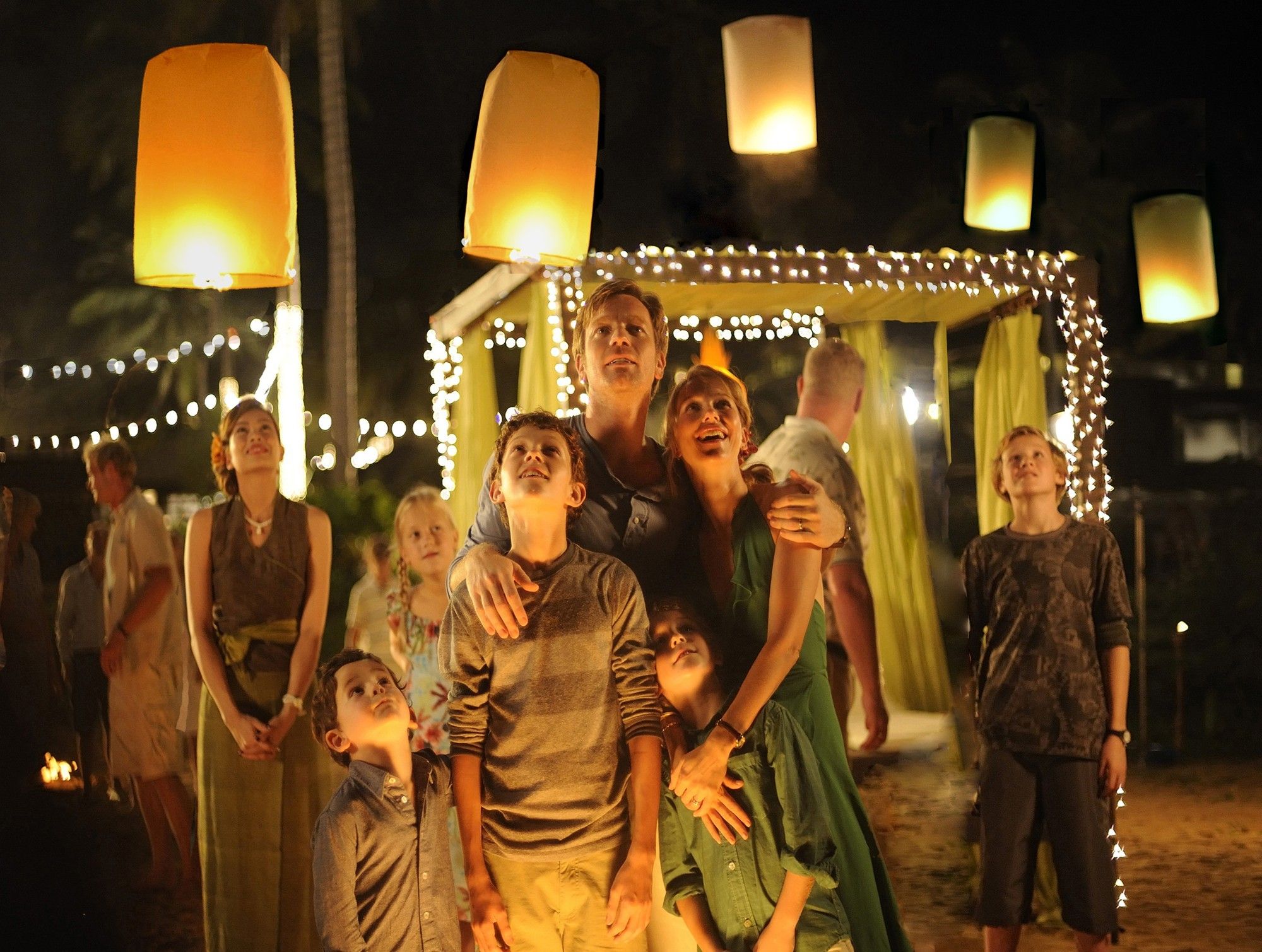 Filmen är baserad på en sann historia om en av familjerna som åkte på semester till Thailand den 24/12-2004…
En gripande och bra film på alla sätt!
Det slår mig efter bara några minuter hur välgjord filmen är. Miljöerna känns äkta, skådespeleriet är ofantligt bra och effekterna/sminket är också väldigt snyggt gjort. I vissa andra filmer som skildrar olika typer av katastrofer kan jag tycka att just sminkning av sår och skador lätt blir överdriven och dåligt gjord. I den här filmen är all sminkning väldigt verklighetstrogen och även korta klipp på olika skador känns riktigt obehagliga!
Sen så är skådespeleriet lysande och personen som sticker ut mest tycker jag är Tom Holland (spelar Lucas)! Även Naomi Watts är bra och det finns en specifik scen med Ewan McGregor som bara den är värd en Oscar för "bästa scen…." 
När jag läser om hur den här filmen producerats får jag känslan av att den är väldigt trogen den ursprungliga historien. I intervjuer så berättar t.ex. Naomi Watts om hur de spelade in scenerna på exakt de platserna där den riktiga familjen befann sig och att familjen som det handlar om även var med på plats och beskådade inspelningen.
Filmen är regisserad av Juan Antonio Bayona, som även regisserat "Barnhemmet". I rollerna ser vi som sagt bland andra: Naomi Watts, Tom Holland, Ewan McGregor och Samuel Joslin. 
Det är inte så svårt att av ovan text dra slutsatsen att jag tyckte att den här filmen var bra, riktigt bra. Däremot så skummade jag igenom ett par recensioner och filmen fick ganska ljummet mottagande i Sverige för att den har "perspektiv och proportioner som inte stämmer". En del tycker att man fokuserar för mycket på Europeiska turister istället för landet Thailand och det kan jag hålla med om, men då tycker jag att man ska komma ihåg den inledande texten:
"This is the story of the Belón family…..the true story…"
Filmskaparna påstår inte att filmen ska handla om hur katastrofen påverkade Thailand eller världen, utan filmen handlar om en specifik familj under den här tragiska händelsen.
Visst, det var ett par scener som kändes lite paradoxala, men det var så det gick till för just den här familjen.